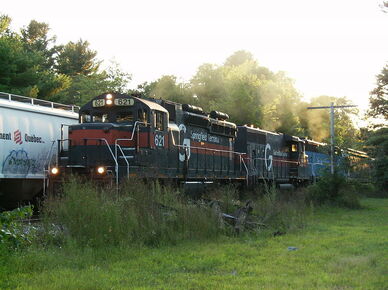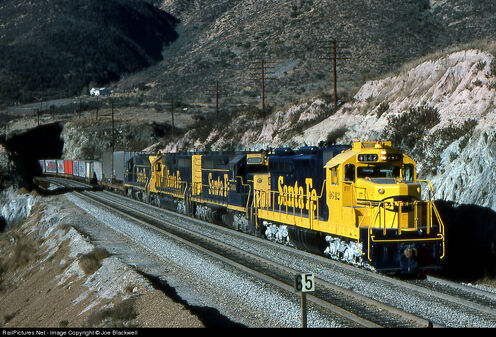 The ATSF SD26 was a home-shop rebuild of the road 80-units SD24 fleet.  All SD26's were rebuilt from 1973 to 1978 to extend the lives of their SD24's.  Some were sold to Guilford and all are scrapped as of 2012.
These units were rebuilt ot resolve certain shortcomings including high-voltage circitry which was faulty. These unist were retrofitted with EMD Dash 2 electronics. The 16-567 prime mover was replaced with a 16-645D3 prime mover. The horsepower rating was increased from 2,400 to 2,625. 
References
Edit
Ad blocker interference detected!
Wikia is a free-to-use site that makes money from advertising. We have a modified experience for viewers using ad blockers

Wikia is not accessible if you've made further modifications. Remove the custom ad blocker rule(s) and the page will load as expected.