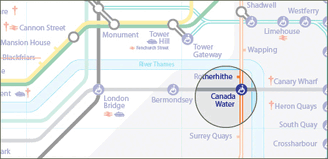 Canada water is a
London Overground
and
London Underground
Station on the the
Jubilee Line
and the
East London Line
. It is not in the
Inner Circle
and is on the boundary of the
Outer Circle
. It serves the docklands and middle london area.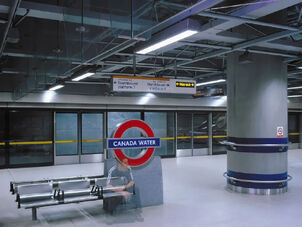 The JLE came first, having a link to
Silverlink
. Now, it has two platforms serving four tunnels. There are steps and an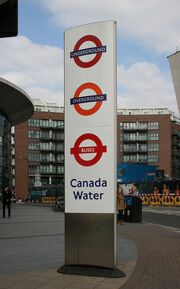 escaltor up to a sub - surface chamber serving the London Overground. They share a ticket hall. and one of the arched r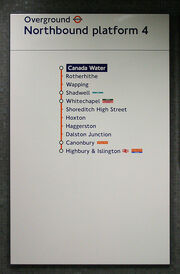 oofs found on most JLE stations. The station also has a bus stop nearby with the same name and is condidared an out - of - staion interchange.
Ad blocker interference detected!
Wikia is a free-to-use site that makes money from advertising. We have a modified experience for viewers using ad blockers

Wikia is not accessible if you've made further modifications. Remove the custom ad blocker rule(s) and the page will load as expected.