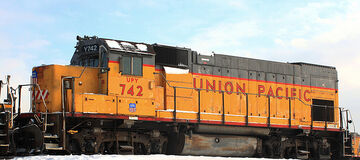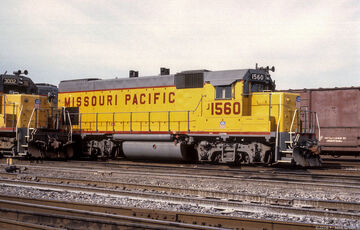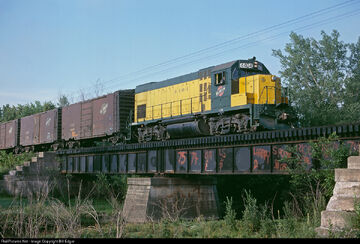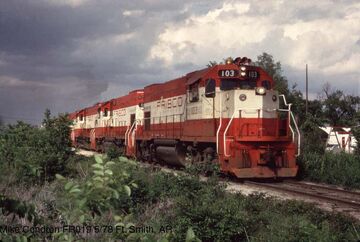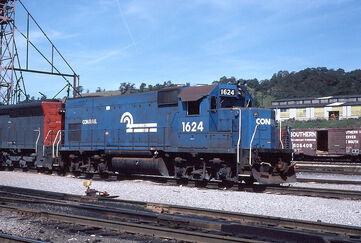 The EMD GP15-1 is a light, and basic switching unit built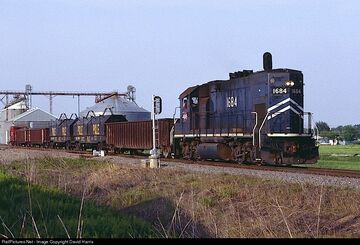 between June 1976 and March 1982. This locomotive was intended to take aim at the rebuild market. The GP15-1 is essentially a "new" rebuild locomotive, it is ideal for light-road and switching duty since it had a "Dash 1", bare bones electrical system. The locomotive is powered by a 12-645E prime mover generating 1,500 hp. 310 units were built for US railroads. Many GP15-1's remain today. Union Pacific has the largest fleet since it inherited MoPac, and CNW's rosters, as well as Conrail. Many units are on shortlines or with leasing companies.
Ad blocker interference detected!
Wikia is a free-to-use site that makes money from advertising. We have a modified experience for viewers using ad blockers

Wikia is not accessible if you've made further modifications. Remove the custom ad blocker rule(s) and the page will load as expected.