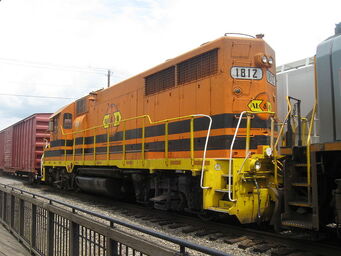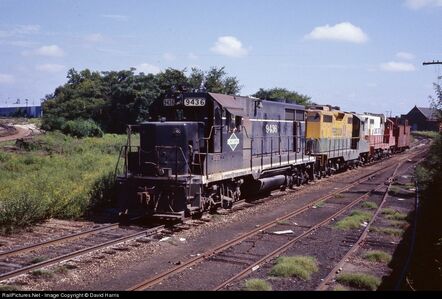 The GP28 was built by EMD between March 1964 and November 1965. This locomotive is a very rare model with only 31 units being out-shopped. 16 were ordered by US roads Illinois Central (12), Mississippi Central (1), Kansas, Oklahoma and Gulf Railway (2) and Texas-Mexican Railway (1). This locomotive is powered by a 16-567D1 prime mover generating 1,800 hp. This locomotive is a non-turbocharged version of the GP35. Current operators include: Tennken Railroad Company Incorporated,and the Arkansas Louisiana & Mississippi Railroad. The Other 15 units were sold to Mexican railway companies, like CH-P.
Ad blocker interference detected!
Wikia is a free-to-use site that makes money from advertising. We have a modified experience for viewers using ad blockers

Wikia is not accessible if you've made further modifications. Remove the custom ad blocker rule(s) and the page will load as expected.