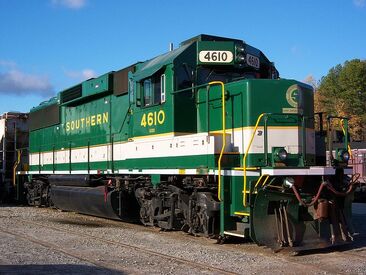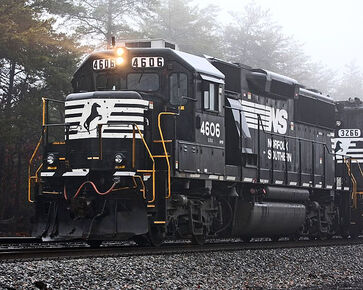 The EMD GP59 is a locomotive produced by Electro Motive Division (EMD) as a lower-power version of the GP60. It is powered by a 3000hp 12V710G3A diesel engine. 36 were produced, all of which were bought by Norfolk Southern. There were three EMD demos also purchased by NS. The company has started a GP59 rebuild program, the new units emerge as GP59E's.
It was produced from 1985 to 1989.
In 1988, GO Transit approached EMD for a new commuter locomotive. EMD modified the GP59 design with a Canadian cab, cowl body, and an HEP generator, and marketed it as the F59PH.