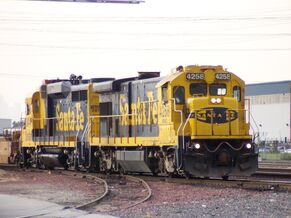 The GE B23-7 was the first Dash 7 unit introduced. Production began in 1977 and ended in 1984. The B23-7 somewhat resembles a U-boat, however there where some exterior chnages, one example is a "stepped" carbody width increase in the radiator section, this was the result of the oil-cooler being relocated. Durring the entire run of the Dash 7 product line fuel efficiancy increased 16%. The B23-7 utilized a 7FDL12 prime mover rated at 2,300 horsepower. ATSF,CR,FNM,NW,SOU and Seaboard on some of the many customers. 536 B23-7's were outshopped. 10 BQ23-7's were also built for SBD, these were enlarged crew cabs.
There are no more B23-7's on any class one railroad, BNSF was the last to retire B23-7's, in 2008.However, CSX still has several stored around its system.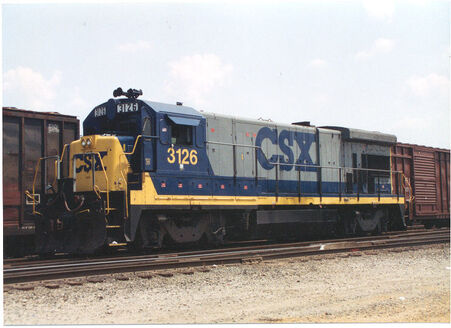 More info appreciated.
Ad blocker interference detected!
Wikia is a free-to-use site that makes money from advertising. We have a modified experience for viewers using ad blockers

Wikia is not accessible if you've made further modifications. Remove the custom ad blocker rule(s) and the page will load as expected.