The B36-7 was GE's attempt at creating a high-horsepower Dash 7 unit. The B36 was a sleeper in GE's catalog, only selling 230 units. The locomotive featured a 7FDL16 prime mover turbocharged to 3,600 hp. B36 production ran form 1980 to 1985. This locomotiver had adhesion problems, with 900hp per axle rating, compaired to 700 for other GE Dash 7's. These units could not stick to the rails, they jumped even after they were sanded. 
Who bought what?
Edit
ATSF: (QTY:16) #'s 7484-7499.
CR: (QTY:60) #'s 5000-5059.
Cerrejon Coal Project (Colombia): (QTY:8) #'s 1001-1008.
SBD: (QTY:120) #'s 5806-5925.
SOU: (QTY:8) #'s 3815-3820.
SP: (QTY:16) #'s 7754-7769.
SLSF (Frisco): (QTY: 4) #'s 7770-7773.
BC Rail purchased 6 Ex-ATSF units.
---
CSX was the last Class one railroad to roster B36-7, all units were retired by 2010. Some of CSX's B36-7's have been converted to RC recivers.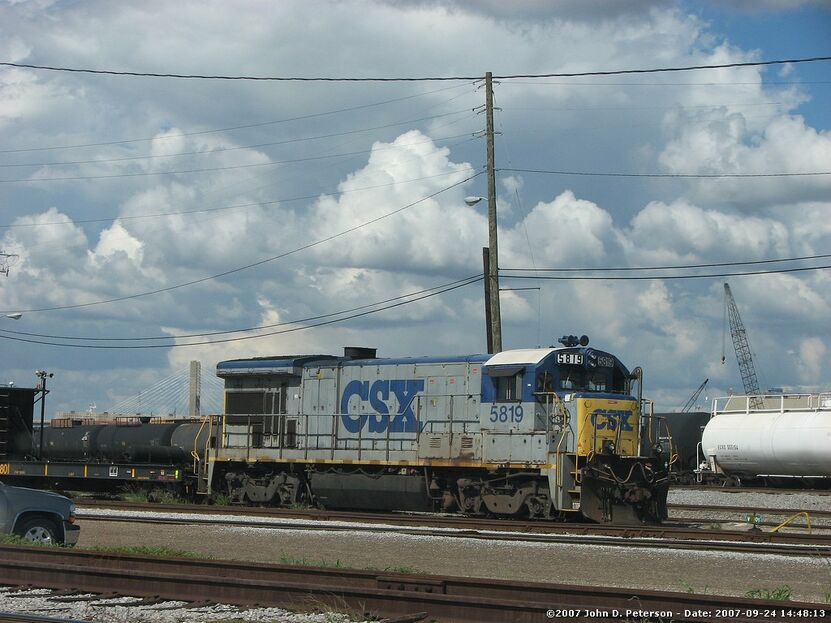 Ad blocker interference detected!
Wikia is a free-to-use site that makes money from advertising. We have a modified experience for viewers using ad blockers

Wikia is not accessible if you've made further modifications. Remove the custom ad blocker rule(s) and the page will load as expected.