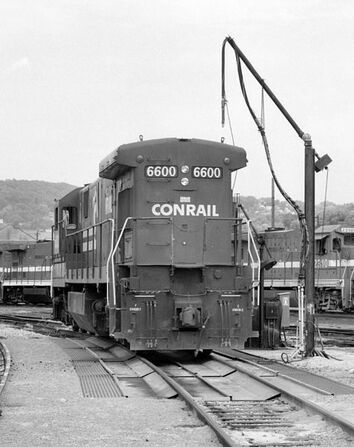 The C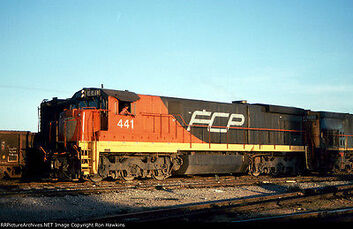 30-7 is a 6-axle locomotive manufactured by GE. This unit was introduced amidst a coal boom, 1,137 units were built. The C30-7 was produced from 1976 to 1986. The locomotive used a 7FD16 prime mover generating 3,000 horsepower. 
The C30-7 does have a variant, the C30-7A, in which a 7FD12 prime mover is turbocharged and rated for 3,000 hp. CR was the only buyer.
Who bought what?
Edit
BN (QTY:242) #'s 5000-5141, 5500-5599.
CR (QTY:60, including C30-7A) #'s6550-6609. (6550-6599 were C30-7A's)
Ferrocarril del Pacifico (QTY: 26) #'s 434-459.
L&N - Family Lines System (QTY:44) #'s 7000-7015, 7032-7051,7062-7069.
FNM (QTY:305) #'s 6700-6799, 9600-9656,11001-11148.
N&W (QTY:80) #'s 8003-8082.
SCL (QTY:51) #'s 7016-7031, 7052-7061, 7070-7094
---
Many units have migrated to South America, units operate on ALL, and MRS, just to name two. 
Ad blocker interference detected!
Wikia is a free-to-use site that makes money from advertising. We have a modified experience for viewers using ad blockers

Wikia is not accessible if you've made further modifications. Remove the custom ad blocker rule(s) and the page will load as expected.