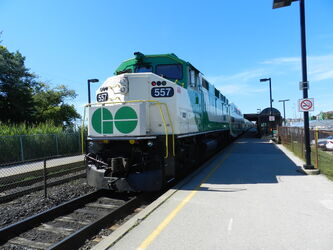 The General Motors Diesel Division F59PH is a commuter locomotive built at GO (Government of Ontario) Transit's request. It is essentially an EMD GP59 with a "Canadian" body and a head-end power genset.
83 locomotives have been built for GO Transit in Toronto and Metrolink in California.
By 1987, GO's oldest locomotives have reached 20 years old, and have started to show their age. The enormous stress placed on the locomotives in commuter service have caused the fleet of GP40 hood units to become troublesome. Also, their F40PHs were underpowered due to the parisitic HEP system. GO sought a replacement locomotive. The requirements were: to be able to power 10 BiLevel cars with a separate HEP genset (the F40PH's shaft mounted HEP was found to be unsuitable for GO's needs), the ability to accelerate quickly when pulling the said 10 cars, and to have the latest microprecessor controls.
EMD responded by modifying the GP59 design, by giving it a full-cowl body, Canadian cab, and a separate HEP generator, and an 83mph gearing. The result was a locomotive that resembled the earlier EMD F40PH, but in terms of operation, it is operated completely differently. The new locomotive was more fuel-efficient than the F40PH, because of its advanced 12V710G3A engine and the HEP genset. The separate HEP system allowed the engineer to freely change the throttle position to suit operating conditions. They were also the first locomotives in GO's fleet to be equipped with dynamic brakes.
The F59PH operated in commuter service for GO Transit for 20 years, before being replaced by MPI MP40PH-3C locomotives between 2008 and 2014. Many have ended up in lease fleets.
Specifications:
Edit
Below are specifications for a standard GO Transit F59PH (CN class GCE-230)
Length: 58ft 2 inches
Horsepower rating: 3000HP
Prime mover: GM 12V710G3A
Maximum speed: 83km/h
Can deliver HEP for 10 Bombardier BiLevel commuter cars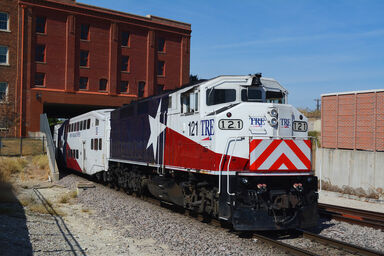 Current Stats
Edit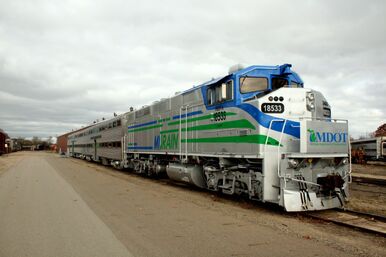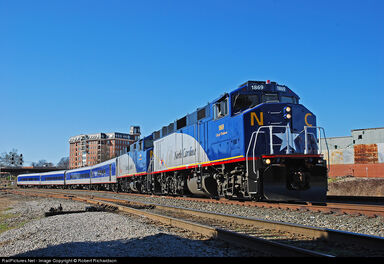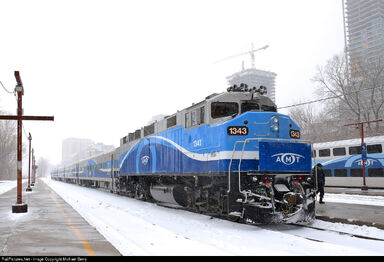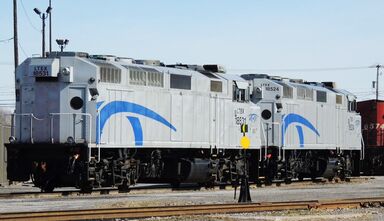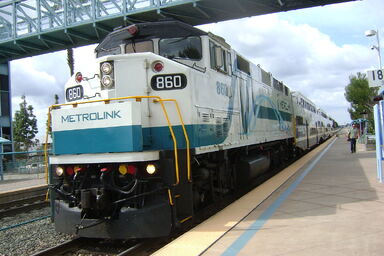 The F59PH, although retired by GO Transit, have seen service elsewhere. Trinity Railway Express (TRE), Amtrak's North Carolina divison (NCDOT), Montreal's Agence de Metropolitaine de Transport, as well as VIA Rail Canada (through lease from CAD) purchased second-hand F59PH locomotives from GO Transit when they were retired from GO service. SEMCOG Commuter Rail in Michigan is also planning to use ex-GO GMD F59PHs.
Metrolink's F59PHs are mostly still operating.
Metra bought 3 Ex-GO units to augment the spare fleet. Units will be painted at NS Juniata before entering Service.