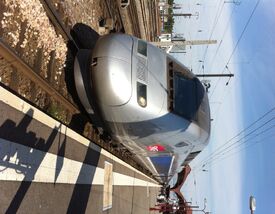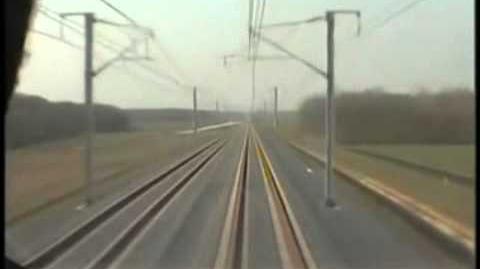 The POS is a TGV from France's high-speed EMU rail network. Built by Alstom, this trainset has the world speed record for conventionally railed trains; 357.2 mph (574.8 km/h) on the 3rd of April 2007. (This wasn't with the 10 carriages it has in service, which is at 199 mph (320 km/h).) The service has been available since 2006.
These are really just faster and more efficient TGVs. The outside body work on the power-cars is mostly the same as the TGV Duplex, and the carriages are from TGV-R trainsets; the power-cars of which have been turned into TGV Duplex - TGV-R hybrids.
References
Edit
Book: The Railway Data File published by SilverDale Books.
Ad blocker interference detected!
Wikia is a free-to-use site that makes money from advertising. We have a modified experience for viewers using ad blockers

Wikia is not accessible if you've made further modifications. Remove the custom ad blocker rule(s) and the page will load as expected.